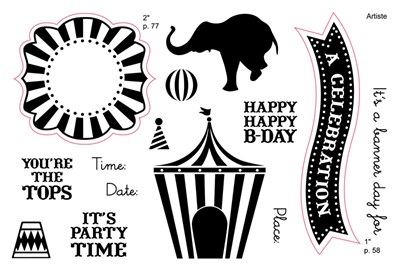 I love these sentiment stamps and the frame mixed with
It is just so bold and fun!
Honestly, I will probably never ink up the elephant but I love the celebration banner and the font sentiments included in this set.
Plus, it is perfect for invitations.
In case you are wondering, the sentiment frame is stamped in Hollyhock which goes perfectly with
Only two more weeks to order your $5 paper packet.