Guess who is doing the happy dance since it is the full week of school?
We have Awards and Movie Day Monday, Teacher work day Tuesday and then
Aren't they perfect for summer photos?
I love the gingham and the doily motif.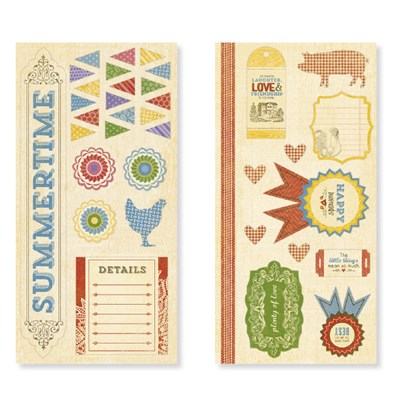 These chipboard complements make designing so quick and easy!
I do like to ink the edges for added distressing and dimension.
Just a few more days to extra studio time!