Well, I am back home again in Indiana.
What a great time I had at the
Close To My Heart Convention in
The final night of our stay we gathered in Brenda's room where they had
a perfect view of the fireworks.
We oooohhhhed and aaaahhhhed between sharing ideas for
It was the perfect grande finale.
Speaking of that, today is the last day to get the Kaboom SOTM.
Speaking of SOTM...the sets in the new catalog are over-the-top in cuteness and ever so trendy. I already have about 6 favorites, lol.
Here is the set you can get today, the last day of June.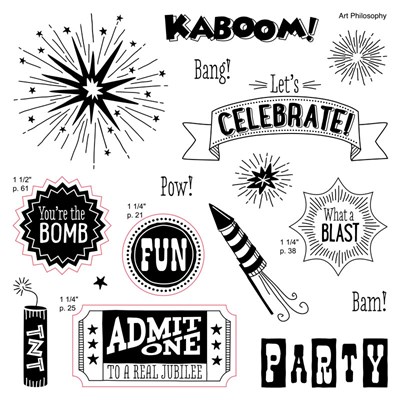 I promise I will be back with lots more to share about convention.
I need a day to adjust back to IN time and organize my thoughts.
My brain is spinning with ideas on how to use the new CTMH products.