This week is all about the
June Stamp of the Month...
It has a 4th of July theme so I paired it with the
summery Jubilee papers as you will see.
I love the ticket image and think it would be very fun for layouts.
I will use this for a party invite.
My son and daughter are coming home for a week in July so I'm sure we'll have a family gathering.
Here is a look at the complete stamp set.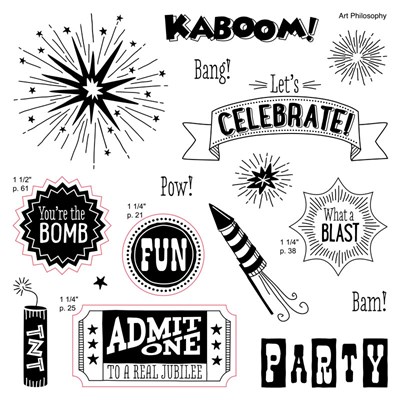 You can find it on my website HERE.
It is only $5 with a $50 order or $17.95 on its own.
I'll be sharing more cards, created with this set, all week.