I made a few cards to show you.
For the above I only stamped the "Thinking Of You" sentiment.
It is from the "You're The Best" stamp set.
I love the font on this simple stamp.
This sentiment is from the
The metal pieces are from Mini-Medleys.
The flowers were cut with the
I love how quick and easy the cards come together when you use
Here is a photo of a few more journaling cards from this set.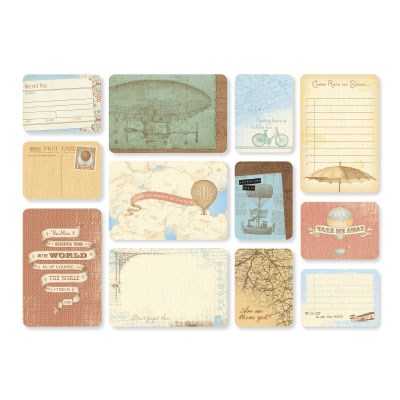 The Balloon Ride Picture My Life Scrapbooking Program will be in the new IDEA Book.
It was hard to pick a fave from this book because I loved so many of them but Balloon Ride was at the top of my list.
Have a wonderful weekend!