but this stamp set will not be!
Since today is the last day for this stamp set I thought I'd share a few of my favorite cards created with it.
If you are local and would like to create the four cards above, I am offering a workshop on this set.
Thanks to Susan and Monica for the suggestion.
This workshop is Monday, October 27th at 6pm.
If interested please let me know, space is limited.
I just love this stamp set combined with the black/cashmere paper patterned paper
Here is another card, totally different and super simple.
This one reminds me of one of my DD's favorite artists who creates intricate scenes with papercuts.
I simply stamped the tree in "Hollyhock" and the sentiment in "Slate".
One last look before we say goodbye to this SOTM.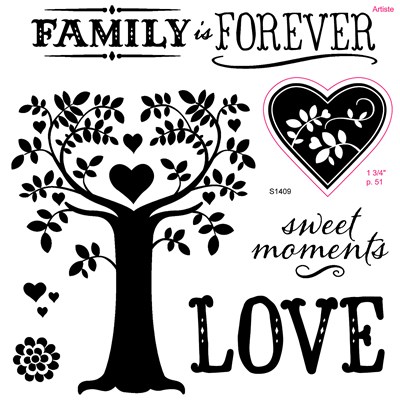 Tomorrow is October, that means some spooky fun on the way and a Christmas themed
Oh what fun it is to be a paper-crafter during the holiday season!