This week I will be featuring the adorable, floral
is full of little flowers, leaves and and three great sentiments.
it is only $5 with a $50 order or $17.95.
Here is a look at the complete set.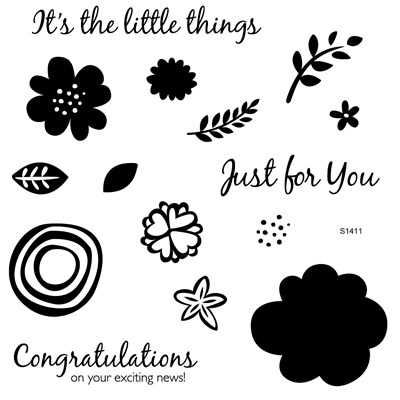 A fabulous deal for only $5!
I will be sharing a variety of cards created with this set all week.