It's time for another Rose Blossom Blog Hop.
This time our team is highlighting some of our favorite
C or D-sized stamp sets since they are included in the
you are in the right place!
You can find the complete hop list on Brenda's blog HERE.
When it comes to picking a favorite stamp set from my
Close To My Heart collection I really cannot pick a fave so I decided to pick my
You an use it for gift boxes, bags, and tags.
It is perfect for mini-cards and gift enclosure cards.
This is my go to stamp for making thank you notes.
For these projects I used
Now here's a look at this awesome stamp set,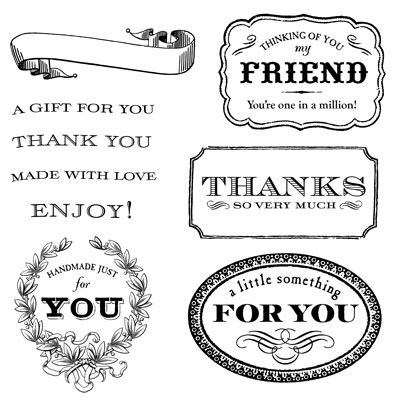 This D-sized stamp set is regularly $17.95 but you can purchase it for only $10 with a qualifying purchase.
Details on my website HERE.
This stamp set is my most recommended when customers ask for suggestions on what stamp set would be the most useful.
Now you can hop on over to the Tator Patch to see what Marg has done to inspire us!