which is one if the "Deal of the Decade" sets.
That means you can get it for $10 with a qualifying order in December.
Check out the details HERE.
If you have any Christmas money to spend on yourself, it would be a good time to stock up on some of your favorite
Close To My Heart stamp sets!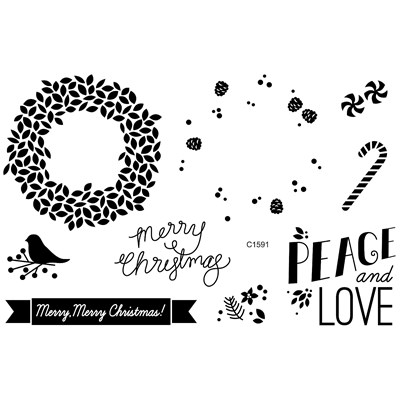 I love owning a variety of alphabet stamp sets in different fonts and sizes to create special monogrammed tags, like the one on the gift above.
I also created these gifts to leave on the desks of some of my co-workers.
After viewing the photo I decided to go with two z's on Twizz.
I got the jars and ribbon at JoAnn Fabrics.
I saw this idea in a local shop and the owner said she saw it on Pinterest.
Just a little something to let my friends know I'm thinking of them this holiday season.
Quick and easy to make too!
Can you believe Christmas is this week? Yikes, I need to get wrapping things up.