After watching the SNL Special Sunday night I thought of the catch phrase...
"You look marvelous" when I stamped this sentiment.
I just loved this fabulous card sketch at
so I had to make a card to play along.
Here is my card using the sketch for inspiration.
I can see myself using this sketch over and over again.
stamp set and various scraps of
Here is a look at the complete stamp set.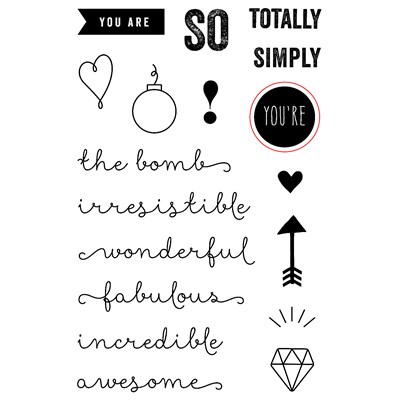 When you purchase this stamp set anytime from now through March 2015, CTMH will donate $3 of the proceeds to Operation Smile.
Since its founding in 1982, Operation Smile has performed over 220,000 surgical procedures to correct facial deformities in children.
I love that CTMH is such a big supporter of this great cause!
Thanks so much for visiting my blog.