This pair of cards features some punched edges on the mat.
Yesterday we colored to relieve stress, today we punch something, lol.
I think this workshop will be good therapy.
features so many fun elements besides the adorable puppy.
The puppy alone is worth the price of admission!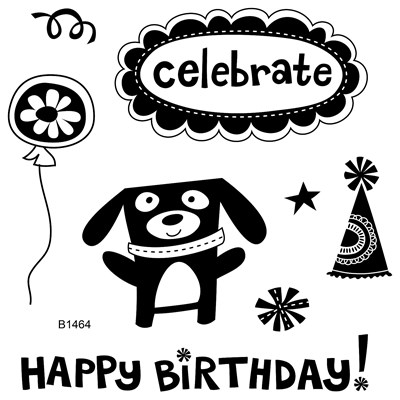 The eight cards I shared this week are included in my
"Birthday Bash, Build Your Stash"
It is a popular one as it sold out in a few days.
I hope to have some birthday photos scrapped for tomorrow's
Scrappy Saturday feature.