Kim and I are hosting a theme and variation share on some of our favorite
projects created with the Taste of Summer line.
Today's project was based on a super-simple sketch, #30 from
I just flipped it sideways.
And here is the "berry sweet" variation.
I just love spreading a tiny bit of glitter gel on the fruit to give it a frosty, sugared look.
I am loving playing with these sweet stamps.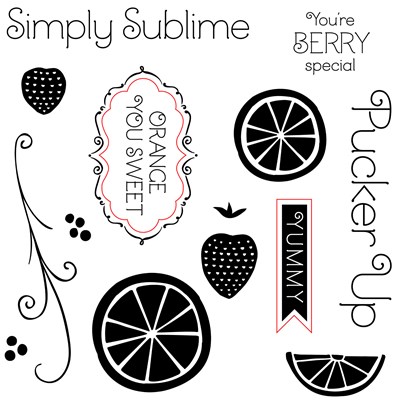 This adorable set is available through the month of May for
a National Scrapbooking Month special.
You can find it on my website HERE.
Please hop on over to my sweet creative friend Kim's blog
to see what her Krafty heart has been creating!