It's the last Saturday in June
(insert teacher tears here)
so I thought it only fitting to share a
Stamp of the Month layout.
I had a whole month to get a photo of myself or a loved one enjoying an ice cream cone but no, I didn't get the shot YET!
I wanted to share this layout before the month ran out.
I loved working with the sentiment in this set.
The mixed font is really fun and I have enjoyed using it as a focal point
I left the top right corner blank so I could add embellishments that match my photo.
I have to say this ink gives such a crisp, clear line.
I keep wanting to call them new but I have had them almost a year.
They work as well as the day I got them last June.
I really must go get some ice cream!
It's only here for a few more days, until June 30th.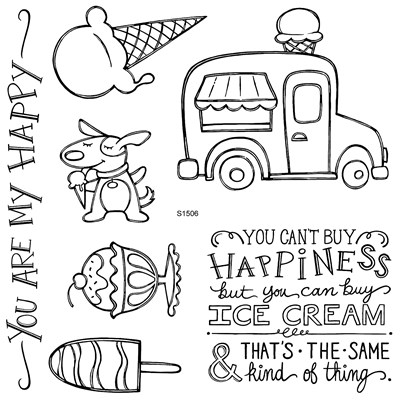 Only $5 with a $50 order, or $17.95 on its own.
This has been a very popular stamp set in these parts.
Enjoy this last weekend in June
and go get some ice cream!