one coordinating Complement sticker sheet
and one stamp set
Joyful Birthday?
How about a baker's dozen of birthday cards!
I'll show you these cards close up, in pairs,
through the rest of the week.
I had fun creating with the bright colors of Thistle and Canary in this line of birthday themed paper.
Here's a close up of card #13.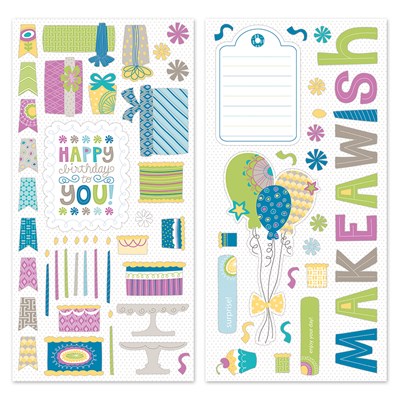 More Confetti Wishes throughout the week...
stay tuned!