One of the fun things about being on a CTMH team is the opportunity to participate in swaps and fun activities.
Last month I hosted a team Virtual Crop.
We took a few hours on a Sunday night and scrapped in our studios, at home, while we posted pics of our projects to share online.
I had a good time making cards to go with the gifties that I sent team-mates that won the hourly challenges.
The card base and tags were cut with the good ole Art Philosophy Cartridge.
Tags were stamped with the stamps from this fun set.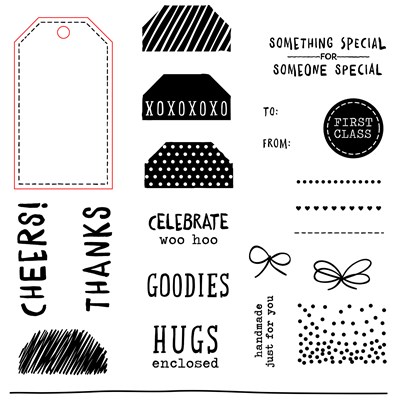 If you would like more info on joining my Kraft-y Heart team, please
e-mail me at darda lynn at yahoo dot com.
This month, you get a FREE CTMH messenger bag with your brand new consultant kit.
Edited to add: Hop on over to my team leader
Brenda's blog
to read about the benefits of being a CTMH consultant.
Well stated...and as an added benefit, when you join my team you are welcomed into the team of the amazing Brenda Rose and her Rose Blossoms.
I cannot say enough about how much I love this team and the ladies on it!