Here's a layout documenting the first night of our
Since I have not seen him for over a year and half you can imagine how happy I was to have him home for an extended stay.
He brought many smiles and lots of laughter.
Whenever I have photos with colors that do not match any paper I have on hand,
These colors came from the
I also used some stickers from the
I also sprinkled in a few Kraft pieces and stickers from
The camera (stamped on Kraft, LOVE), and sentiments stamps are from the
February "Share the Love" special stamp set.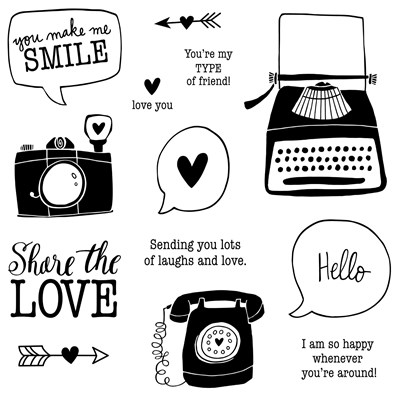 While these stamps are perfect for cards, they work well on layouts too!
And the best part is that $7 of purchase price goes towards
Only a few more days to get yours!