How appropriate to share a layout made with the
we are getting hit with a major snowstorm this weekend.
I made this layout, following the guidelines, for the most part.
I did not have enough photos from the Darda Family Christmas so I enlarged one, and cropped it so it focused on DH and his mom.
(How convenient that he wore a shirt that matched, that was not planned, this time, lol.)
And the rest of the family...
I love the stamp set that comes with this WOTG.
I have to give a shout out to my team leader Brenda, as she gave me this kit for meeting a team challenge.
Just another bonus of being on an amazing Close To My Heart team!
Here is what the complete stamp set looks like in the kit.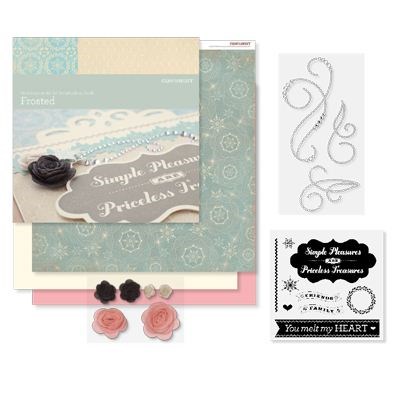 Our scrapbooking "Workshops On The Go" come with a complete paper packet, an exclusive stamp set, and coordinating embellishments and a cutting guide to make a complete
double page layout with extra page ideas online.
If you have a crop or scrapbooking getaway, I highly recommend these kits!
If you are in the path of this storm, stay warm and be safe!
The up side is that I may get some more scrapbooking done!