While playing wtih my new Dots embossing folder I thought I would try a layout.
My team leader Brenda inspired me to try embossing a long strip.
Check out her blog post HERE for a good explanation.
My rows did not end up so precisely even so I decided to go
artsy and spritz it with Lagoon and Sweet Leaf Re-Inker in our
spray pens. I love those guys.
I added some Artbooking cuts to coordinate with the lovely
The blues and greens in this line are beautiful!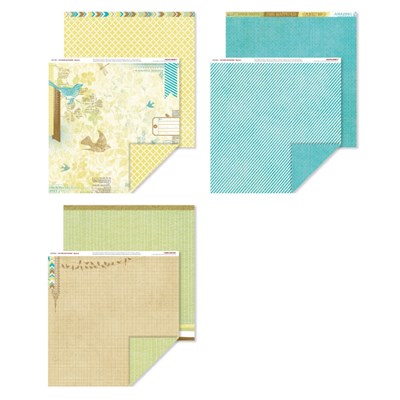 I cannot wait for Spring to come!