Welcome to the Rose Blossom Team Blog Hop.
If you came from Sara's blog, you are on the right track.
If you are starting here, please hop along to see what my
creative, talented team-mates have created with all new Spring/Summer IDEA Book products.
The complete list can be found on Brenda's blog HERE.
Today's paper peek, Day 6,
features the lovely and sophisticated
which I covered in Ivy Lane paper, accented with the
These boxes are designed to hold our Project My Life journaling cards but they also
hold A2 size cards perfectly.
I created a matching set of cards to tuck in for gift-giving.
I kept it simple by using mostly patterned paper and the beautifully coordinated
heavy-weight stickers that come in the Ivy Lane Complements
(as I've said before these are not your grandmother's stickers)
although they lend well to vintage layouts.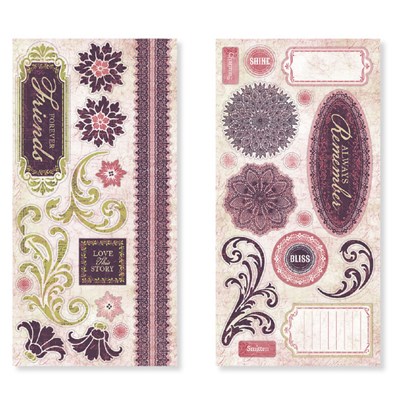 wonderful creations she has to share.
There is sooooo much creativity on our Rose Blossom team, I hope you have time to hop along.