Here are some Back To School gifties I made for my teacher friends.
I was inspired by the back to school projects at Crate Paper.
You can see the notebook covers HERE.
"Chalk It Up" paper packet along with some puffy shaped stickers that come in the coordinating assortment.
I stamped some tags and layered with some cork shapes and buttons and tied it all off with some ribbon from my stash.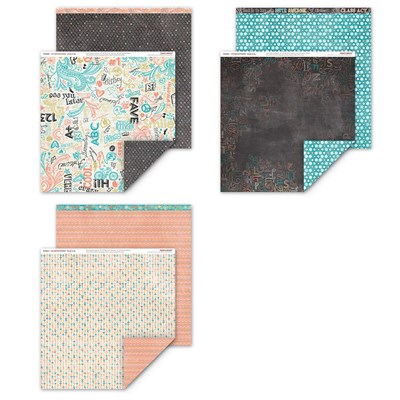 I also used this paper for our "First Day of School" photos.
Hope to post that layout next.
Busy, busy week...how about you?
Looking foward to a 3-day weekend?