Today I am filled with gratitude for my family, friends, and faith.
This sentiment stamp pretty much says it all.
I love these border type stamps in the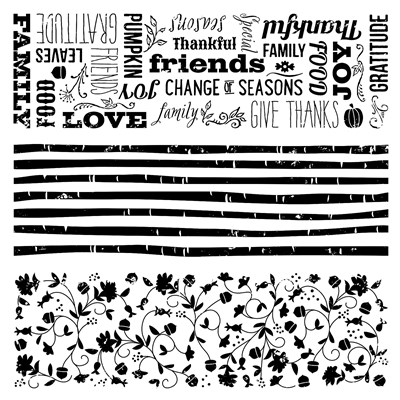 I have been using that sweet floral stamp quite a bit.
These are also nice to stamp along the side of your envelopes to give them a custom look.
Here's another...
Happy, Happy Thanksgiving!