as inspiration to dress up this plain, white gift bag.
Did you know you can view it online and download it for free?
Personally, I like my hard copy magazine to have right on my scrapping/stamping table and find it is worth the subscription price.
Anyway, for this bag I used the
This stamp set gets a lot of ink time at my house!
$10 with qualifying order.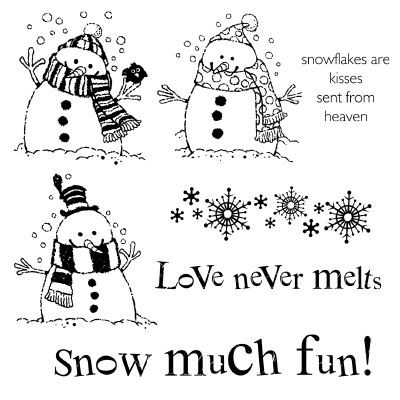 I hope you are having "snow much fun" this week!
Today is a shopping day, tomorrow is wrapping, cooking and cleaning day.
I'm so excited that my sweet daughter and BF get to come home for Christmas Eve.
They are making home-made pizza from scratch, our family tradition.
I have a fun, crafty video for you tomorrow and then I'll take a few days off from crafting and blogging.
Wishing you the Merriest Christmas Ever!