This layout was inspired by one that I saw in
Scrapbook Cards and Trends Fall 2014 edition.
Kim Watson had layout featuring sketchy circles and I was anxious to use my stamp on a layout so I totally lifted the idea.
Hopscotch Paper Packet and coordinating Complements (shown below).
Hopscotch will only be around until the end of this month so grab it now if you like it!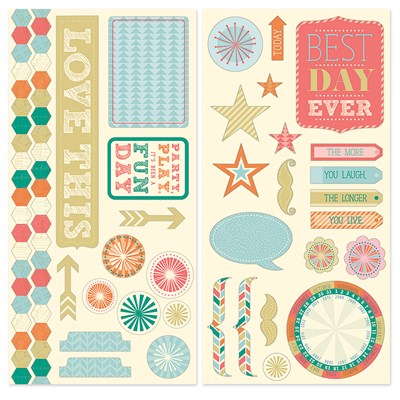 Hope you have a great weekend!
I will be going to the Heirloom Productions Rubber Stamp Show
It just happens to fall on birthday weekend so that's what I picked to do...can't wait to see if I can pick up a few new techniques.