I have one last Easter project to share with you.
It is an accordian fold card.
I found the pattern on the Graphic 45 Pinterest board.
I love the way our My Acrylix Stamps stamp up so crisp and clear!
Coloring with our ShinHan markers was fun to do.
I still need to add a blank space to sign the card, details...
Here's a close up of the stamped images.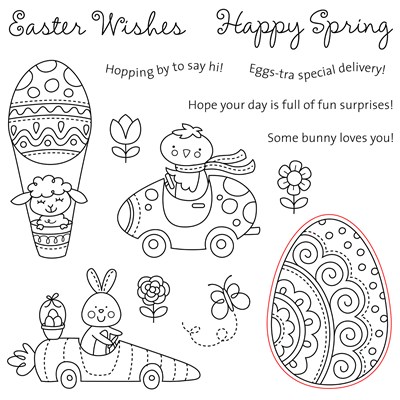 I know it's too late to create with this stamp set for this year but I think it is one you will be glad to have in your stash.
I know I will be using it again next year.
It will be super cute for tags too!
Wishing you a beautiful Easter Sunday.