With May right around the corner it is time to create some Mother's Day cards.
This one was created with the
Even though this stamp set was featured in the first Seasonal Expressions it is still available.
I love the flowers with this set because two flowers are outlines and two are solid.
I like the look of the pink flowers which I stamped directly onto a floral print.
I fussy cut the flowers but the label is a Cricut cut from Artfully Sent.
See the red line around the sentiment?
That means there is a coordinating Cricut cut.
CTMH is so clever like that.
Here is a look at the complete stamp set.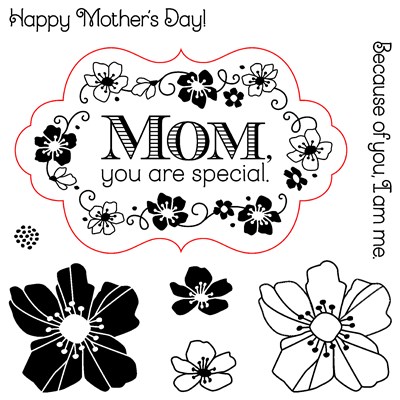 Come back tomorrow to see a card created with the exact same stamp set but see how different it looks changing up the colors and papers for more of a soft, vintage look.