The one on the bottom left was cut with my
Artfully Sent Cricut Cartridge.
I stamped the sentiment from the SOTM in the heart.
Since the sentiment was too long, I simply snipped the space
between "my" and "happy".
If I want the sentiment to remain in one long line I can still do that.
That's another perk of our acrylic stamps.
The card on the bottom right was also cut with
the cartridge and stamped with
I totally lifted that idea from a card I got from my team leader Brenda.
This pocket page is actually part of a gift to one of my June hostesses.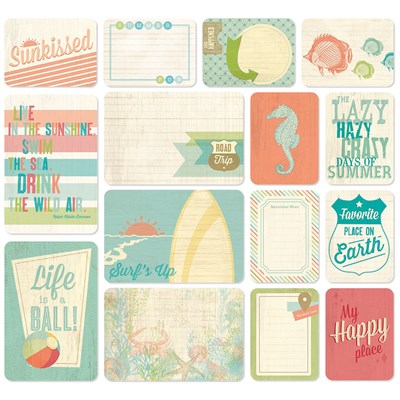 Love these cards for scrapping summer fun photos.