As long as bats are made of paper or something crafty I am okay with them.
It is the real deal that gives me a fright!
Once again, I used the Nevermore Paper Packet for this card.
The sentiment is from the
Pretty cute set, especially if you make little treats for your favorite goblins.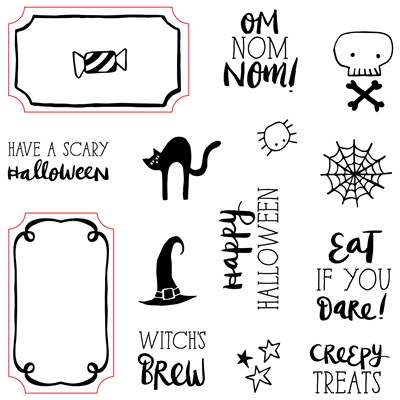 It is the first day of our Fall Break and I couldn't be happier about that,
especially since my DD will be home, yay!