This time of year I always sort through my stamps to make room for new sets.
I knew I had to make a few more cards before I could put it in the
I was inspired by some cards I saw at the CTMH convention card swap.
Sorry I cannot remember the name of the creator but her cards were adorable.
Her repetitive images were all topsy-turvy but I just didn't have luck with that so I kept them all in a row.
Here's one with the sheep.
This set is perfect for animal lovers and the best part is that with the purchase of this set,
CTMH will donate $7 to Operation Smile.
It was so touching to see video and hear the presentation of a doctor associated with
Makes me proud to be a part of an organization that makes a difference in the lives of children.
Here's a look at the sweet set which you can find HERE.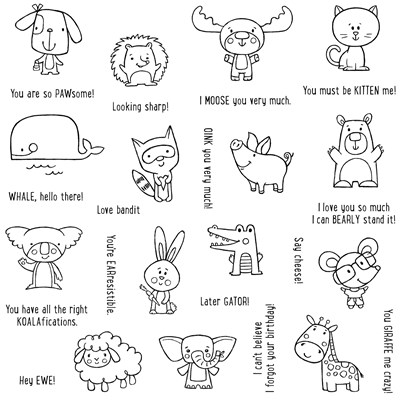 This set will be retiring at the end of the month but never fear there will be a new
Operation Smile set and it is darling!