Here is the final card from my "Five Favorites" card set.
This is the owl stamp from
He is so cute and will be used for more than just Christmas
(the Santa hat is a separate stamp).
For a chance to win this lovely stamp set, read on...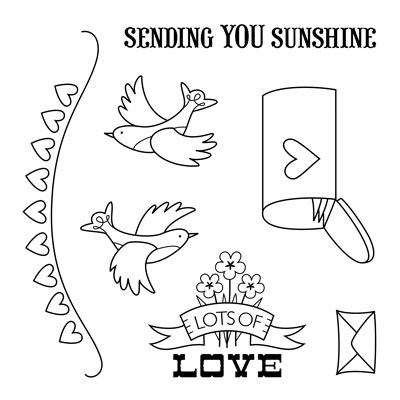 Cruise through the posts from Mon-Wed,
choose your favorite card from the five,
e-mail and tell me which one and I will put your name in for a drawing to win
"Lots of Love" stamp set above.
Come back tomorrow for another
Kraft-y Heart Blog Share!