Yesterday I shared some lovely cards that I received in a CTMH card swap.
Here is a card that I sent in another mini-swap.
So much fun to share with my CTMH friends!
I have been making so many things with products from the new
I will be sharing a project a day focusing on one particular paper packet for about a week.
This begins the tour of Skylark.
For this card I cut the patterned paper to fit the Kraft base nicely.
The only thing I stamped on here is the
"FRIEND you lift me up" sentiment.
The rest of the design is the pattern int he paper.
I used our Scallop Border punch to create the Lagoon piece and added a bit of our new
Topiary Mini Chevron Ribbon accent with a Rose Mini Medley bling.
This card was super fast and easy to create.
Here is a look at that pretty paper...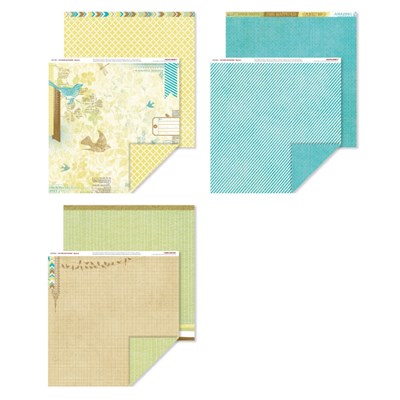 Isn't it perfect for Spring/Summer?
I cannot wait for Spring this year.
I'll be back tomorrow with some more Skylark.