Day 2 and the Kraft-y Heart team is sharing another project created with a
I used the SOTM on a layout.
There is no photo because I want to get a photo of our home in Spring.
I am quite tired of snow pics this winter.
This layout was created with Kraft (my favorite base) and the
Oh, I am in LOVE with this set.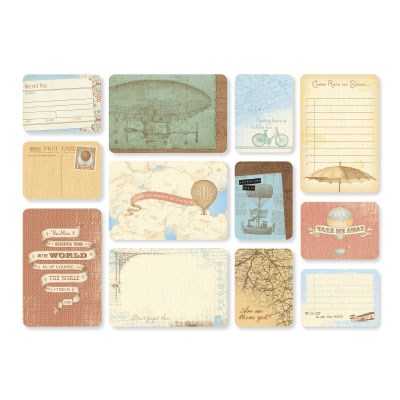 I used one sheet of Balloon Ride patterned paper and matted it on Saddle CS.
The rest of the pieces are journaling cards.
I stamped the title on the PP and I also stamped the sentiment on the bottom right card.
I wanted to show you that you can use those journaling cards in traditional layouts as well.
In fact, I am currently enrolled in the Big Picture Class
"Scrapbooking Outside the Pocket".
I will be sharing some tips I learned, for using journaling cards, on tomorrow's post.
If you did not see Kim Hill's post yesterday, on
you must go back and see it!
She is the queen of home decor altered frames and she created a stunner.
I cannot wait to see what she shared today.