I made this card for a certain someone who is near and dear to my heart.
He is leaving the country for a new adventure and will be gone for several months.
While I am happy for his new opportunity this mama is a bit sad that it will probably be a year between visits.
Wishing him the best in his new endeavors!
To create this card I used the travel-themed papers from
The stamp set is called "Here We Go".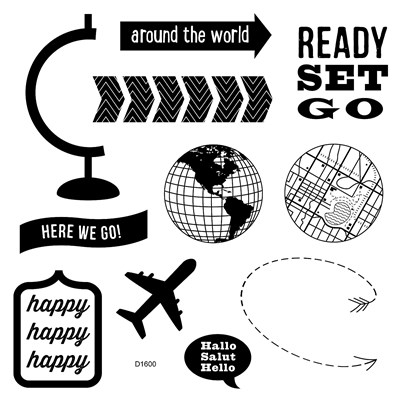 It is perfect for travel layouts but it works for cards too.
I see myself using it for graduation cards this spring.
This week, on the blog, will be a mix/match of projects.
I am heavy into writing a grant proposal and the deadline is approaching quickly!
Keeping my fingers crossed that I will be able to use this stamp set in my art journal for my travels this summer!!!