This layout is a continuation of yesterday's share.
I pretty much followed the layout of the "additional art" suggested with the
Note: CTMH offers online guidelines but the specific cutting guides are not included
(they can be found in one of our idea books).
This layout is included in Make It From Your Heart, vol. 1.
I added a few stickers from the coordinating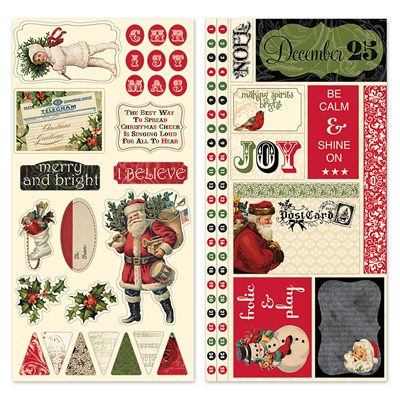 As you can probably guess, I LOVE the vintage inspired images in this collection.
If you have tons of Christmas photos to scrap, consider trying our
Studio J Express Collection of
All you need to do is create a FREE account, upload your favorite
holiday photos, click and drag to create beautiful layouts.
You can add journaling too,
While I am not an avid digital scrapbooker, I highly recommend Studio J
when you have lots of photos to scrap, like Christmas.
choose "Express Collections" option and check out Yuletide Carol.
I will share 3 layouts I created in Studio J tomorrow.