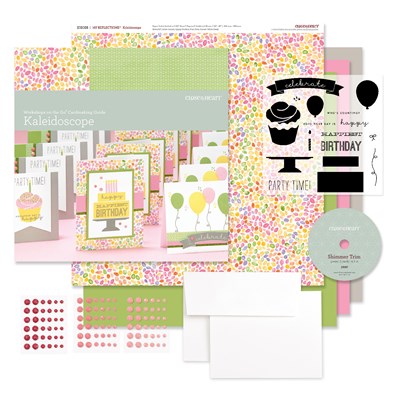 March is a big birthday month in our family so I thought
I would share some birthday card ideas.
The photo above shows the
This is what you get in the kit.
Kaleidoscope Cardmaking Stamp Set
15 White Daisy Cards & Envelopes
Here are my cards that I made with this set.
I really like the traditional birthday images (cupcake, balloons, and layer cake)
Combined with the springy colors in this kit,
I am set with a nice supply of birthday cards.
The birthday theme will continue throughout the week.
Tomorrow is our team's blog hop so c'mon back!